Business Custom Knit Sock
This sock means business. Comparable to any retail quality dress sock, our business knit is perfect for all corporate clients.
Description
120 pair minimum with a 6 week standard lead time with stocked yarn colors. Free quality samples available and we can do a spec sample with your design with a deposit.
Made from a proprietary blend of combed terry cotton, micro polyester and spandex that is sewn on terry machines – 144 point needle machines.
Decoration Options:
Available patterns: striped, polka-dot, step and repeat, Argyle, custom design
Use up to 6 yarn colors per design
Available Yarn Colours: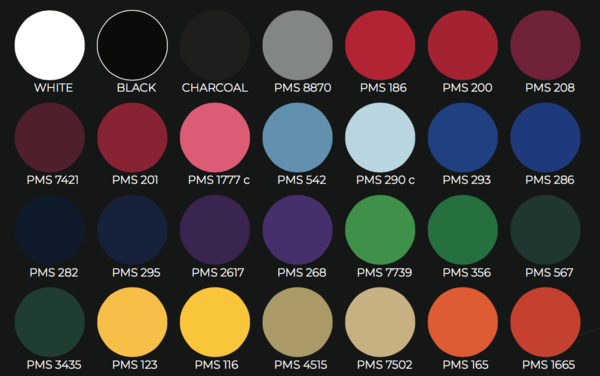 Please fill out the form below if you want to find out more or have any questions you need answered.