Quantum Marketing have an impressive range of expo display solutions with our focus being portable displays that are lightweight, fast to set-up, flexible and offer incredible value for money.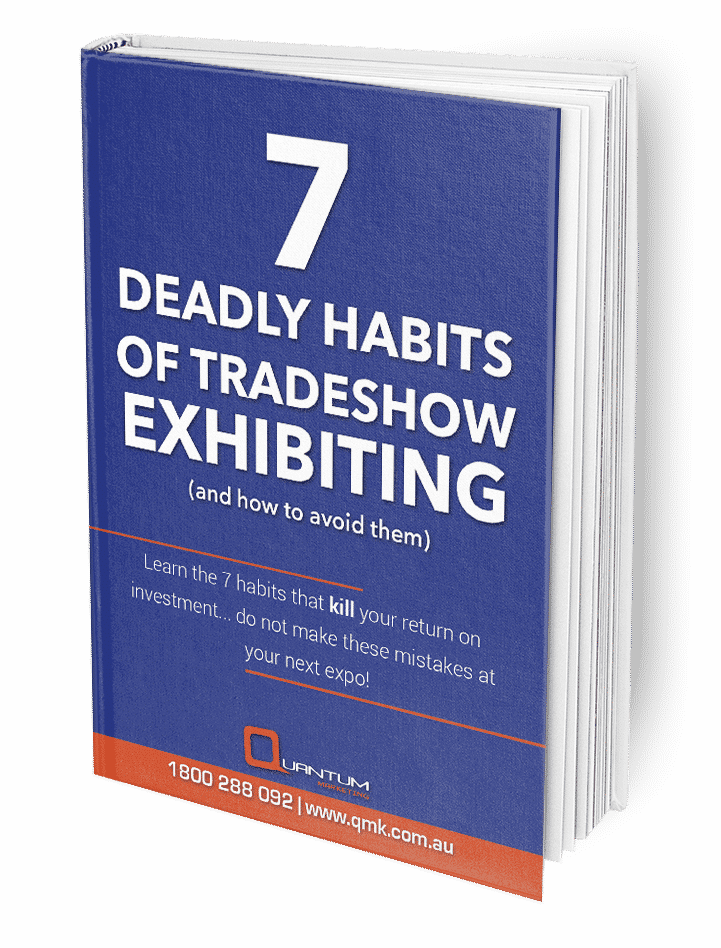 Download our Free Report!
Learn the 7 deadly habits that kill your return on investment... Do not make these mistakes at your next expo!
Classic Expo Displays - With a unique twist!
We know that many companies who are just starting out and on tight budgets, still exhibit at expos and trade shows. We also know that they have a burning need for a decent stand that looks great yet is still affordable and gives great return for their investment.
We have a fantastic range of solutions that fit this brief perfect.
From the ISOframe Ripple system through to the Swellstand fabric displays and your common accessories such as teardrop banners, flags and pull-up banners, you will find we have it all.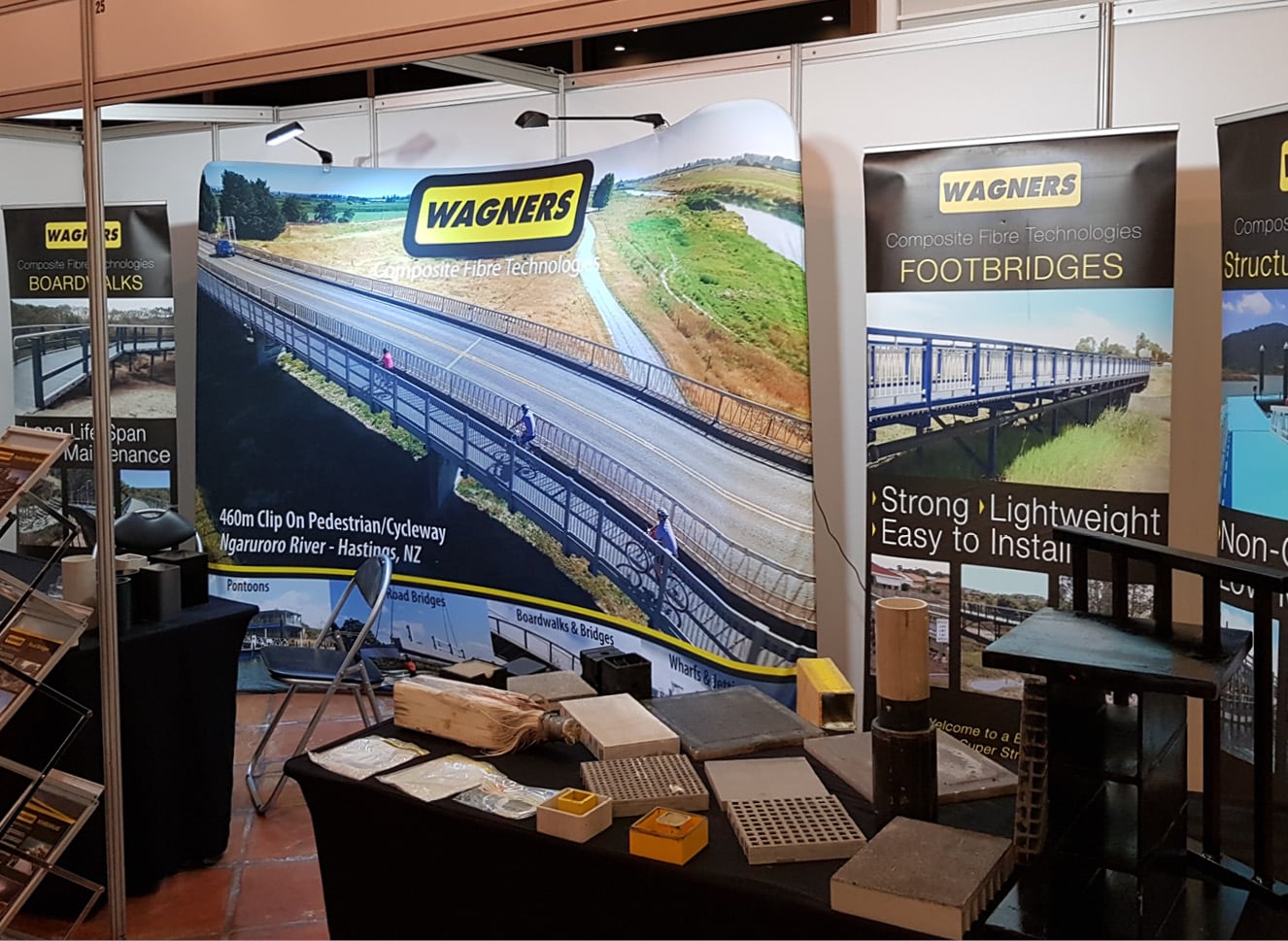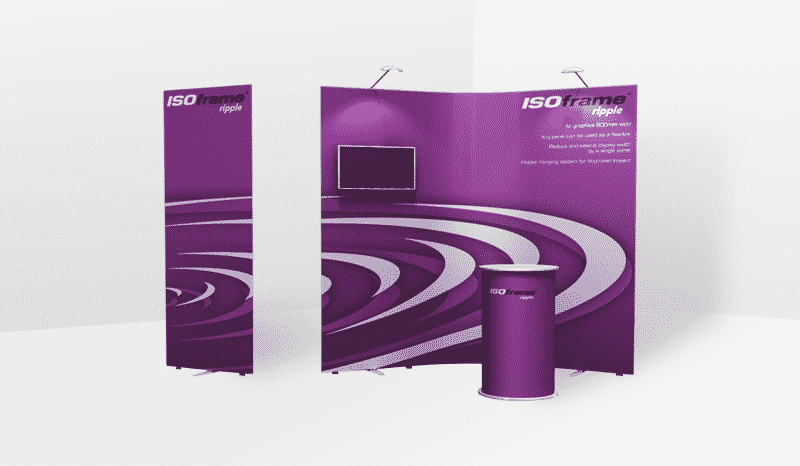 If simplicity, flexibility and fast assembly are critical for your portable trade show display, then ISOframe Ripple is for you.
The next step up from a pull-up banner - this system makes you look fantastic with as little as 2 min set-up time!
Best suited for those trade nights and media wall applications where you don't have the restrictions of a booth.
Explore our Ripple
The future of large, affordable marketing displays is here with the Swellstand tension fabric display. The ultimate in inexpensive, value for money displays.
With a multitude of options from light boxes, curved walls, air inflatable counters and convertable travel cases, this system can do it all.
12 month warranty on all components and fast turnaround from our offshore factories, this system is hard to go past for value.
Explore our Swellstand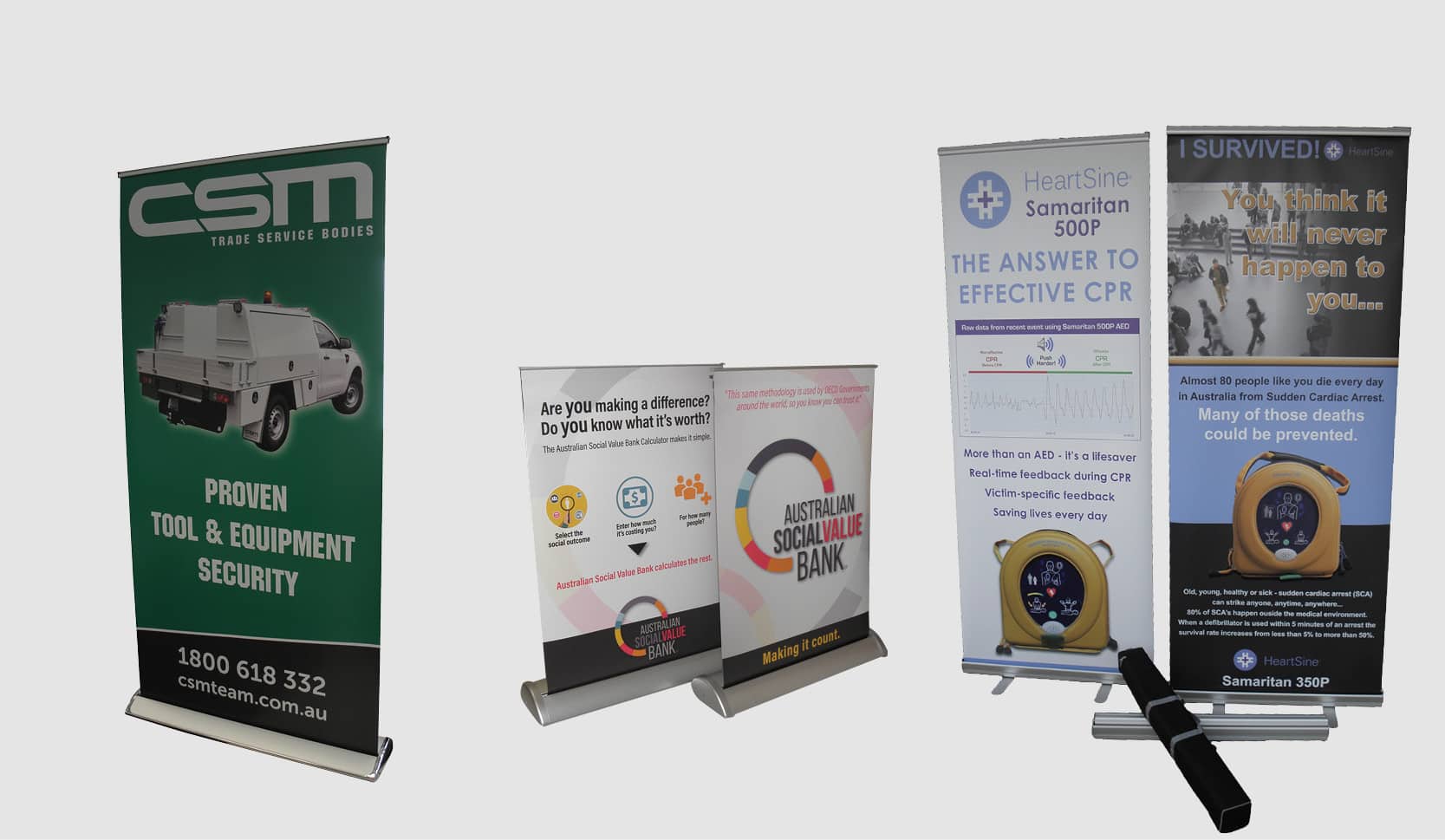 Everyone has used the trusty Pull-Up Banner, pop-up banner or roll-up banner, (whatever you prefer to call them...) at some stage.
These are the marketing managers fall back for those tight spaces where a decent size backdrop cant be used - or even when the budget can't afford anything bigger - we have it covered.
Starting from as low as $145 for a standard 850w x 2000h(mm) pull-up banner, you won't be disappointed if you give us a call.
Explore our Pull-Up Banners
Outdoor Expo Displays - Marquees, Inflatable Tents and Flags
Outdoor events - the gathering place for rural based companies and the machinery industries.
Whether you are going to Ag-quip in Gunnedah, Deisel Dirt & Turf in Penrith, Machinery Field day in Henty or the Farmfest in Toowoomba, we will have what you need to stand out in the field of your competitors.
Whether its a marquee or gazebo you need, a high quality unique inflatable tent or the basic teardrop flags and table wraps, talk to the team today to find out how we can help.
Make your next field day your best one when you book in a strategy session with one of our expo experts. Click Here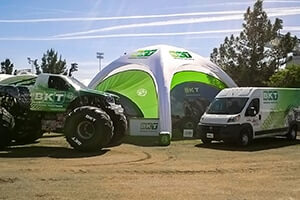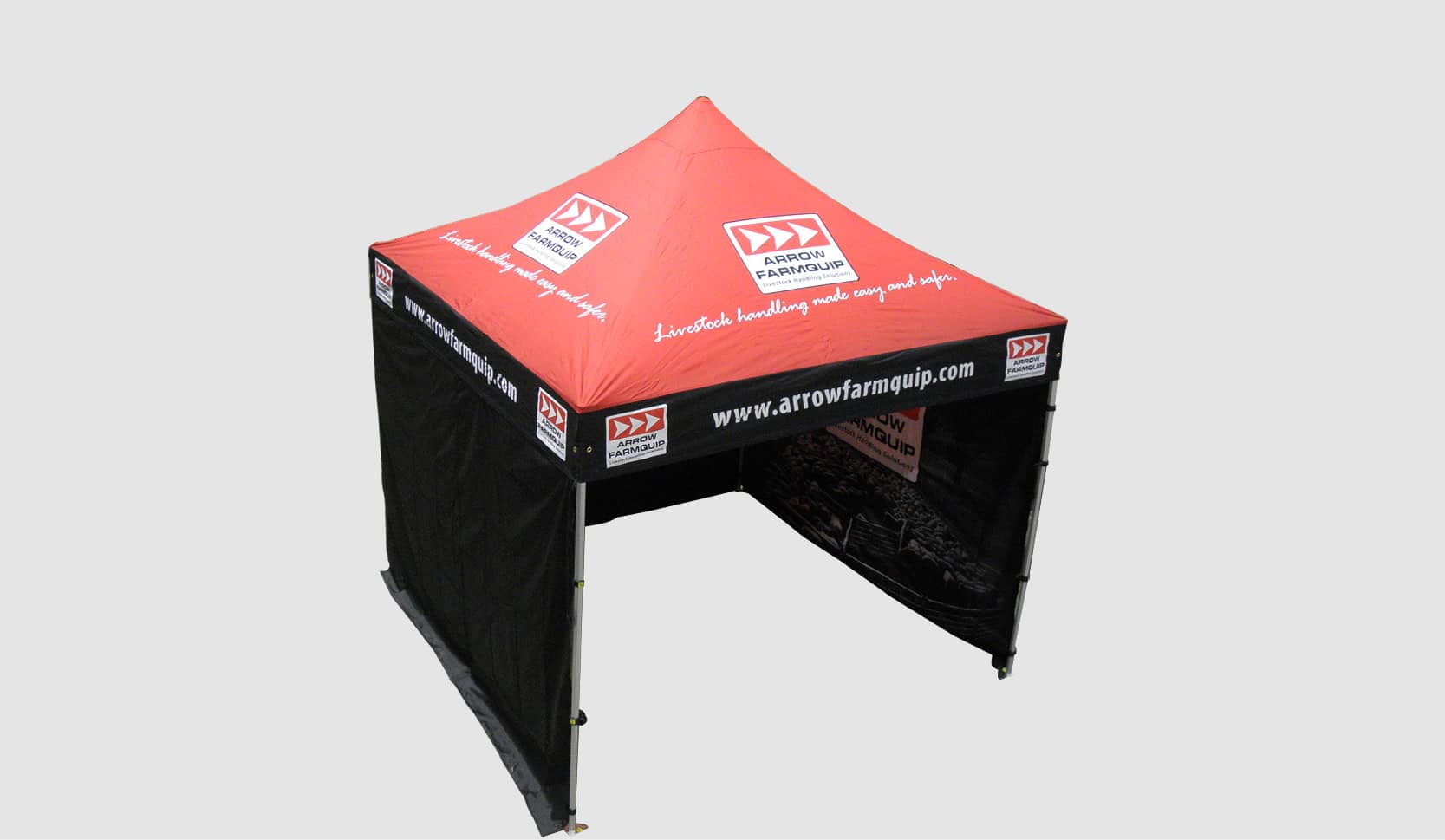 The old favourite! Custom Printed Marquees are one of the best ways to make a statement on the ground.
With options from the 3m x 3m right up to a huge 4m x 8m you will be pleasantly surprised when you talk to us about our marquees.
Explore our Marquees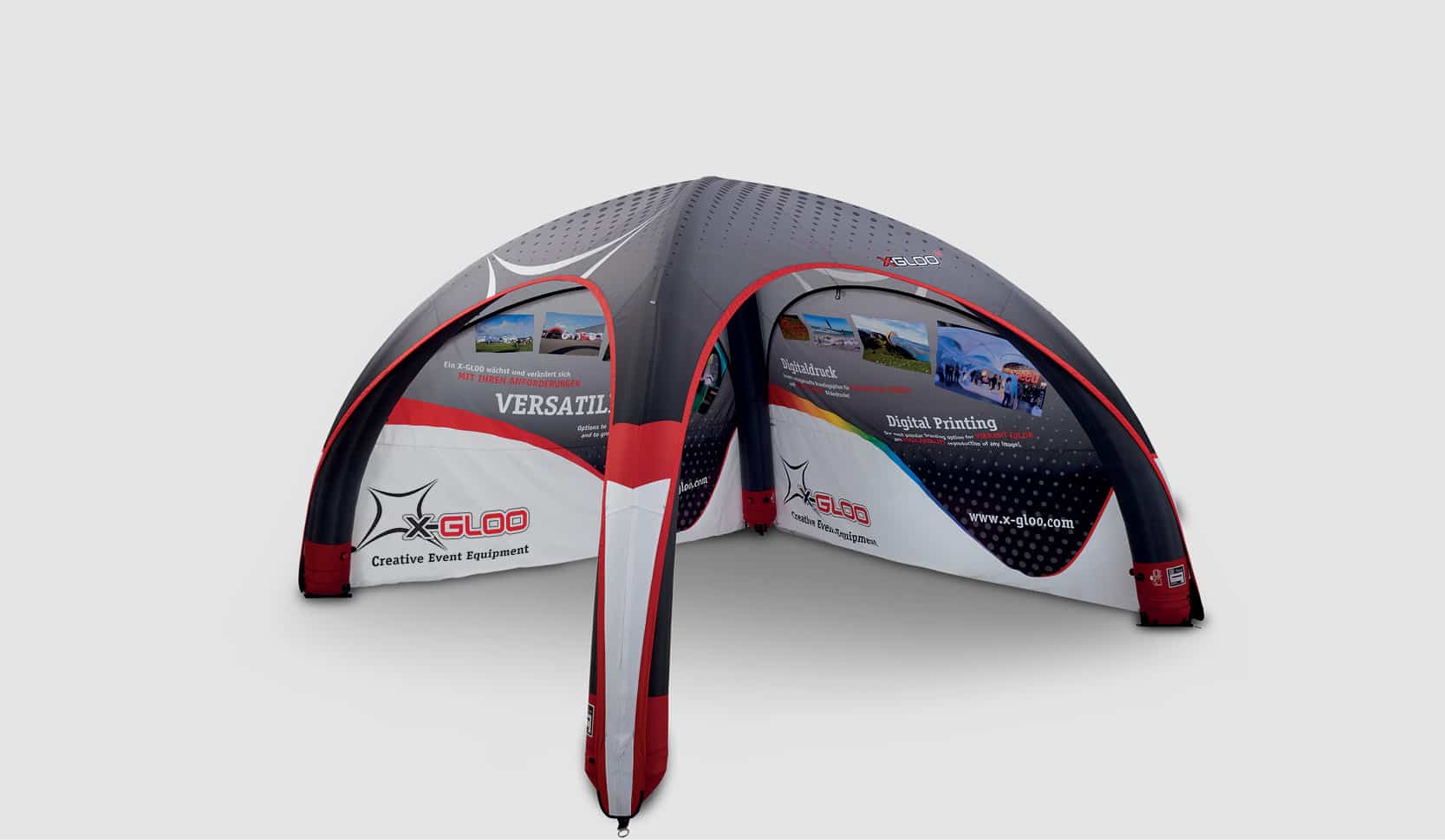 You want to spice your event up? Get your propects congratulating you on your stand?
You will have to invest in an inflatable event tent - the X Gloo.
Powered by air, these amazing tents are designed and made in Germany. High class, high-quality for an event tent that will be yours for years to come.
Explore our Tents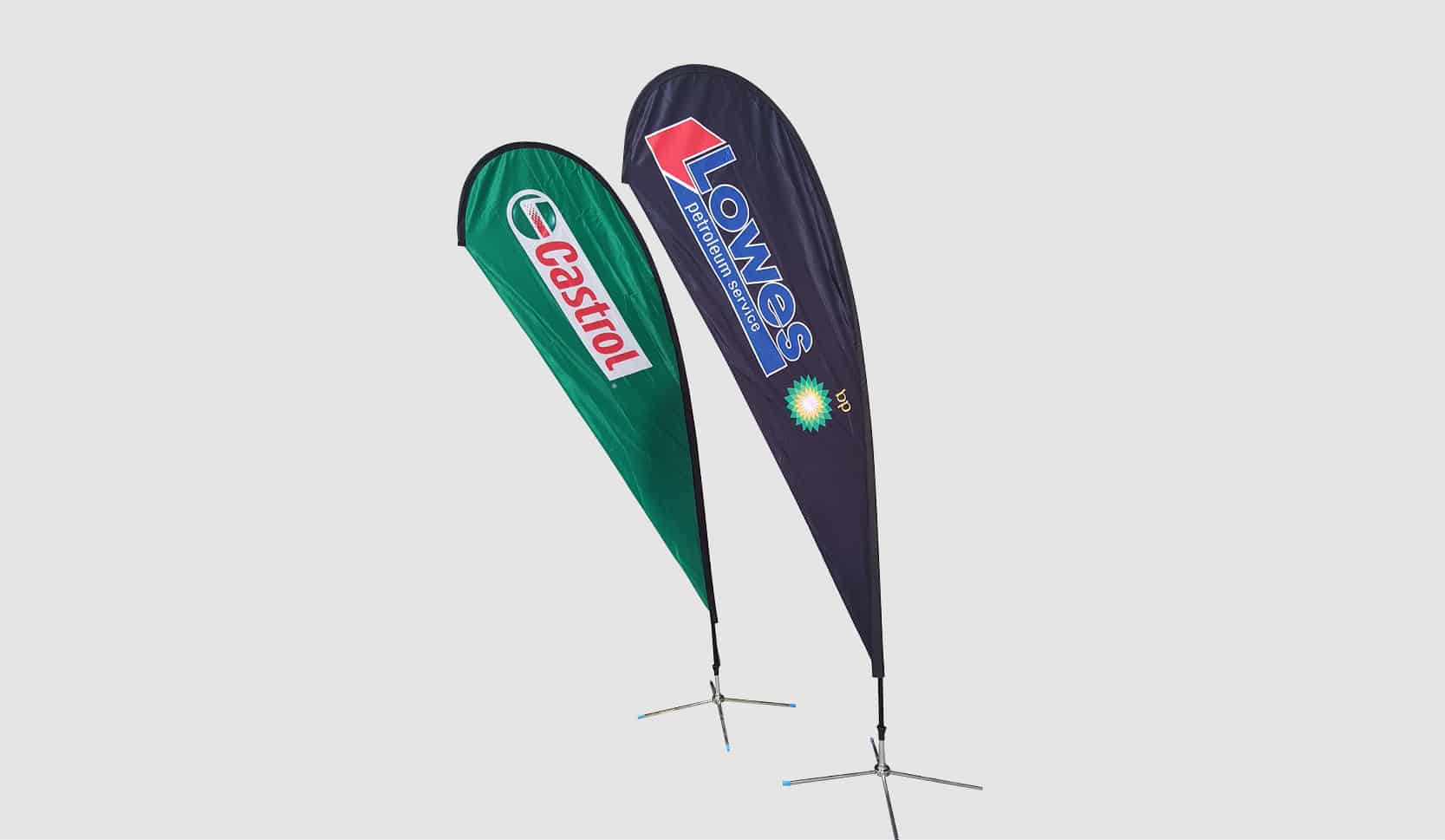 Teardrop Banners, Bow Banners, Bali Flags. Whatever it is you need - we have it!
Single sided printing or full double sided, options for bases and huge bulk discounts.
The perfect accompaniment for any outdoor event or expo. Hey - you can even use these indoors if you like!
Explore our Teardrop Flags
If you are ready to talk - Book in a FREE strategy session today!