Quantum Marketing produces over 23,000 caps each year for our clients because they are still one of the most effective ways to get your brand noticed.
If you need your custom caps in less than 3 weeks then you need to choose from a range of locally stocked caps with standard decoration including embroidery, screen printing or full colour Supacolour print.
Planning ahead will get you cost savings but also allows for more customisation! Using our factory direct service we can give you PMS matched fabric colours, 3D embroidery, printing on almost any position on the cap, custom buckles and more! These options have a lead time of 4-5 weeks via air freight or 8-10 weeks on sea freight.
Get in in touch to get your own custom cap
Custom Cotton Front Truckers Cap
Custom Truckers with embroidery on the front and a custom band around the bottom with printed logos.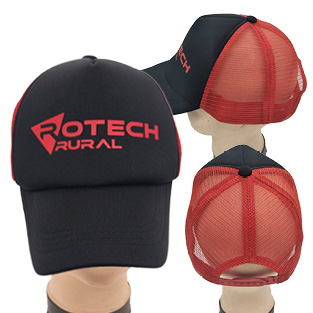 Standard Foam Front Trucker
The Original Truckers cap with your one colour logo printed on the front. Huge range of colour options!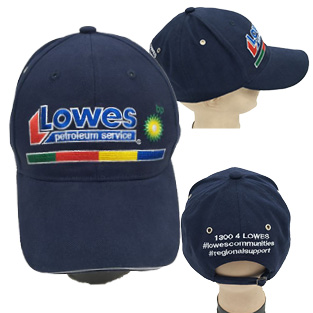 The original standard cotton cap. Embroidered with your logo to the front and a message on the back.
We make it as easy as possible for you to get started on getting your very own custom caps. Simply fill in the form below and we will get back to you immediately via email asking for your logo or if you have any designs in mind.
If you don't have anything ready and need ideas - we will call you and start a conversation to help you get the best possible custom cap for your company.
All our proposals include Free delivery to one metro location Australia wide and Free set-up charges so you have no hidden surprise costs! (GST not included)
Some of the amazing customisations that are possible with our factory direct service
3D Embroidery - is a technique where foam is inserted under the embroidery stitch to raise the surface of your design giving a three dimensional look that is visually appealing.
Only suitable for block types or larger areas. With small or fine details the effect is lost.
---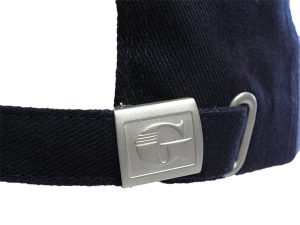 Embossed Buckle - If you prefer a buckle to the standard velcro strap, you can add your mark as well by getting it embossed.
The mark on a cap that is truly yours.
---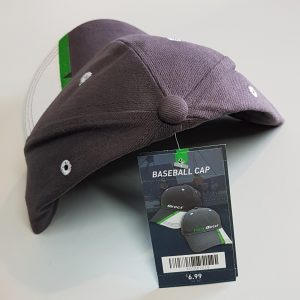 Retail Tag - For the ultimate finishing touch - for a small extra on qtys over 500 we can add your very own swing tag. This can also include a retail price and barcode along with any other info you would like your prospects or clients to see.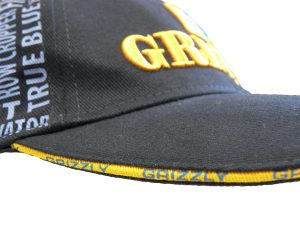 Sandwich Peak - Where we insert a contrasting colour in between the top and bottom of the curved peak. We can include this for free if you like it, and charge a small fee to get it printed one colour with a repeat design.
---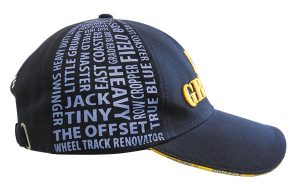 Screen-printing - This adds a bit of extra flair to your cap and is great if you have sub brands that are important but you don't need them in peoples faces.
---
Tell us what you would like by completing the form below and we will be in touch.