---
Helping Marketing Managers & Teams feel HAPPIER every day!
We're curators of fresh ideas from around the globe. We love to invent and we love to surprise our clients and their customers.
Quantum Marketing help you by providing solutions with promotional products and trade show displays
We are a creative and innovative marketing agency with a core focus on high quality promotional products and portable display systems. With most of our clients in Sydney and Brisbane we help marketing managers right across Australia to gain more time back in their days and feel relaxed knowing that their brand is in good hands.
Quantum is also your go-to partner for all your event marketing needs. From teardrop banners and portable pop-up displays, to impressive flexible creative displays. We offer expertise, smart-designed quality systems, the highest quality graphics and a full range of design and back-up services.
Promotional Products for every budget and occasion!
We specialise in creative promotional products and effective tangible marketing for a wide range of branding solutions..
Even in our digital world where pretty much everything is done online, holding a quality product branded with a company logo still brings a sense of wow and is proven to be one of the best ways to build your brand.

Whether you need to promote your business, school, university or non-profit, we are guaranteed to have the right promotional product to suit your need and budget - and we will supply within the right turnaround time.
Ready to check out 1000's of Promotional Products?
Powerful online company
store platform.
Combine our custom branded promotional products with our online company store solution and you have reached the pinnacle of time and cost savings.
Allowing you to effectively distribute your company's branded merchandise and sales materials, customised to your business requirements.
---
Find out how Ocwen Energy- a partnership between Lowes and BP have used our online store platform to deliver time and cost savings.
---
Trade show displays that are attractive, affordable, and easy to set-up!
Go straight to the ISOFrame systems for stunning looks, infinite flexibility and extreme user-friendly set-ups. The ISOframe Wave is the first portable display system combining the best of all worlds.
On a budget or just starting out? Thats no problem for us either… ask us about the Waveline systems for an easy to use and versatile backdrops for trade shows, conferences and expo events.
These are one of our most popular display walls due to the lightweight and easy installation as well as the ability to customise to whatever you require.
Ready to learn more about our trade show display systems?
Just a few of the brands that trust us with their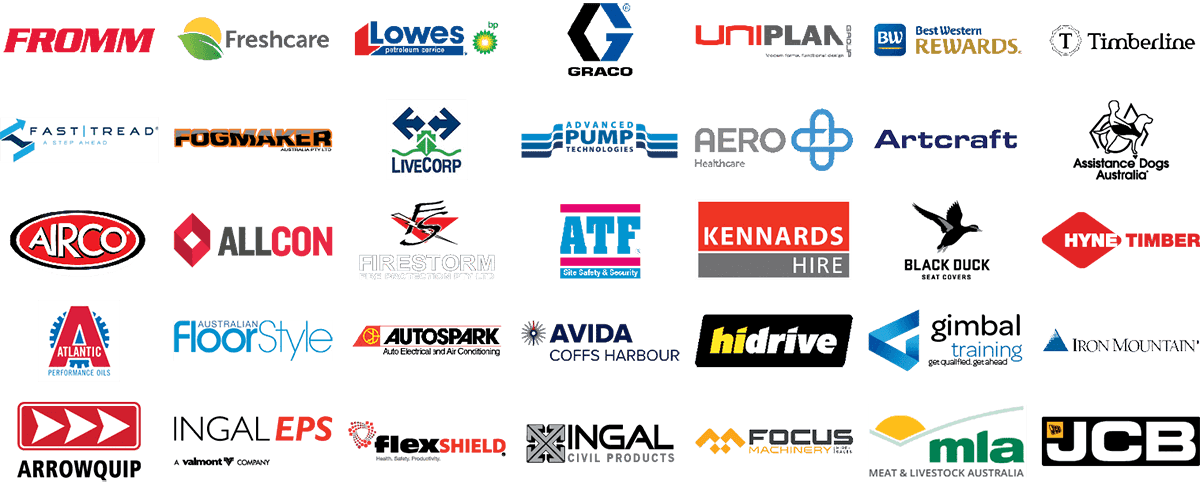 So now you want to know how we achieve the success for our clients Australia wide...?
We follow these 4 simple steps:

Find out if it will work for you!