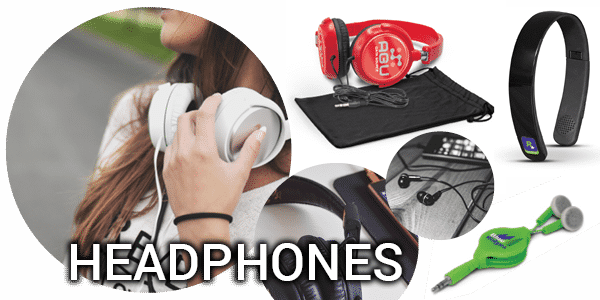 Browse our Promo Site for Headphones
Custom printed headphones are ideal giveaways for travel agencies, music stores and any business with music lovers on staff!
Cushy device headphones fit most phones and computers with headphone ports.
These branded headphones are comfy for the ears and also filter out most distracting noise in offices, so your employees will appreciate getting them, too!
Browse our Promo Site for Speakers
Everyone carries music these days and promotional speakers give your clients the opportunity to hear it the best.
Take a glance through our selection of fun Bluetooth speakers and you'll find the perfect one for your next event!
Wireless speakers make it convenient for them to take their tunes anywhere. Cut the cords with the latest in technology. Anyone with a phone will appreciate such a practical, handy gift.
Get in touch with one of our experts on finding the best technology items for your company - or browse the collections yourself if you need inspiration.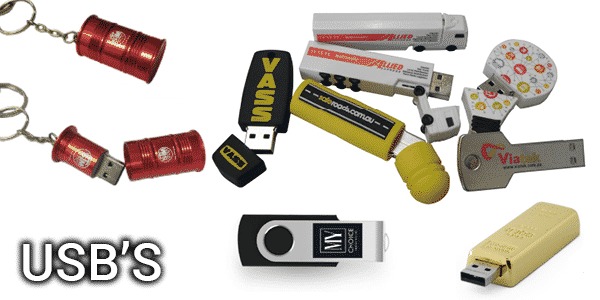 Browse our Promo Site for USB's
A useful tech gift everyone will appreciate is a custom printed USB flash drive!
You can load your seminars, catalogs and presentations on promotional USB flash drives to get your company name and your digital products in their hands at low cost!
Choose the colors and styles of USB thumb drives that you want, then pick the memory size—2GB, 4GB, 8GB, 16GB or larger—that fit your needs.
Schools, educators, computer retailers and any business with printed material will love these custom imprinted flash drives!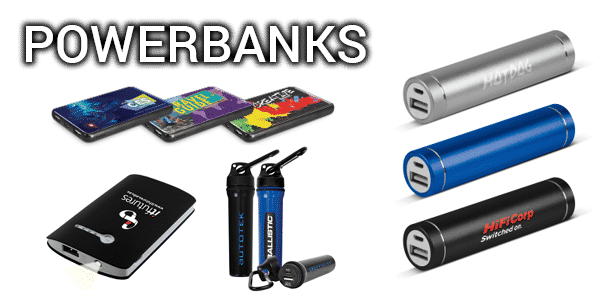 Browse our Promo Site for Power Banks
Promotional power banks give your clients a second chance when their phone battery dies!
These rechargeable battery packs are such a practical promotional gift for anyone who relies on their phone for business or personal use.
Put your company name on phone power banks and hand them out to your top customers or booth visitors at trade shows.
Don't forget that these portable power packs can also charge tablets and other electronics.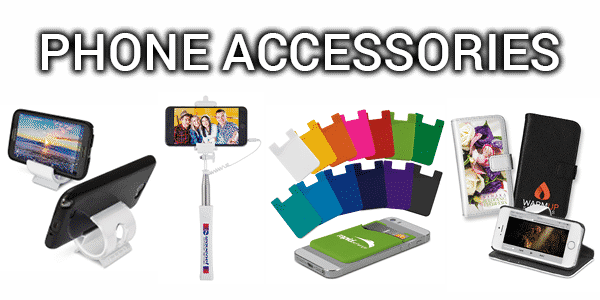 Browse our Promo Site for Accessories
When virtually every one of your customers and prospects has a smart phone, it makes sense to give them a promotional phone accessory that will personalize their phone and keep your brand on their minds!
These inexpensive, easy-to-carry items are perfect for trade shows, open houses and your front reception!
Choose from hundreds of colorful cell phone wallets, printed phone stands and phone grips! It's so easy and fast to order any of these fun logo accessories printed the way you want with an existing or new design!