Client Projects & Case Studies
Some of the work Quantum Marketing have done for valued clients for both Expo Display wall solutions and Promotional
Kennards Hire - Expo Display Solution [ISOframe Wave]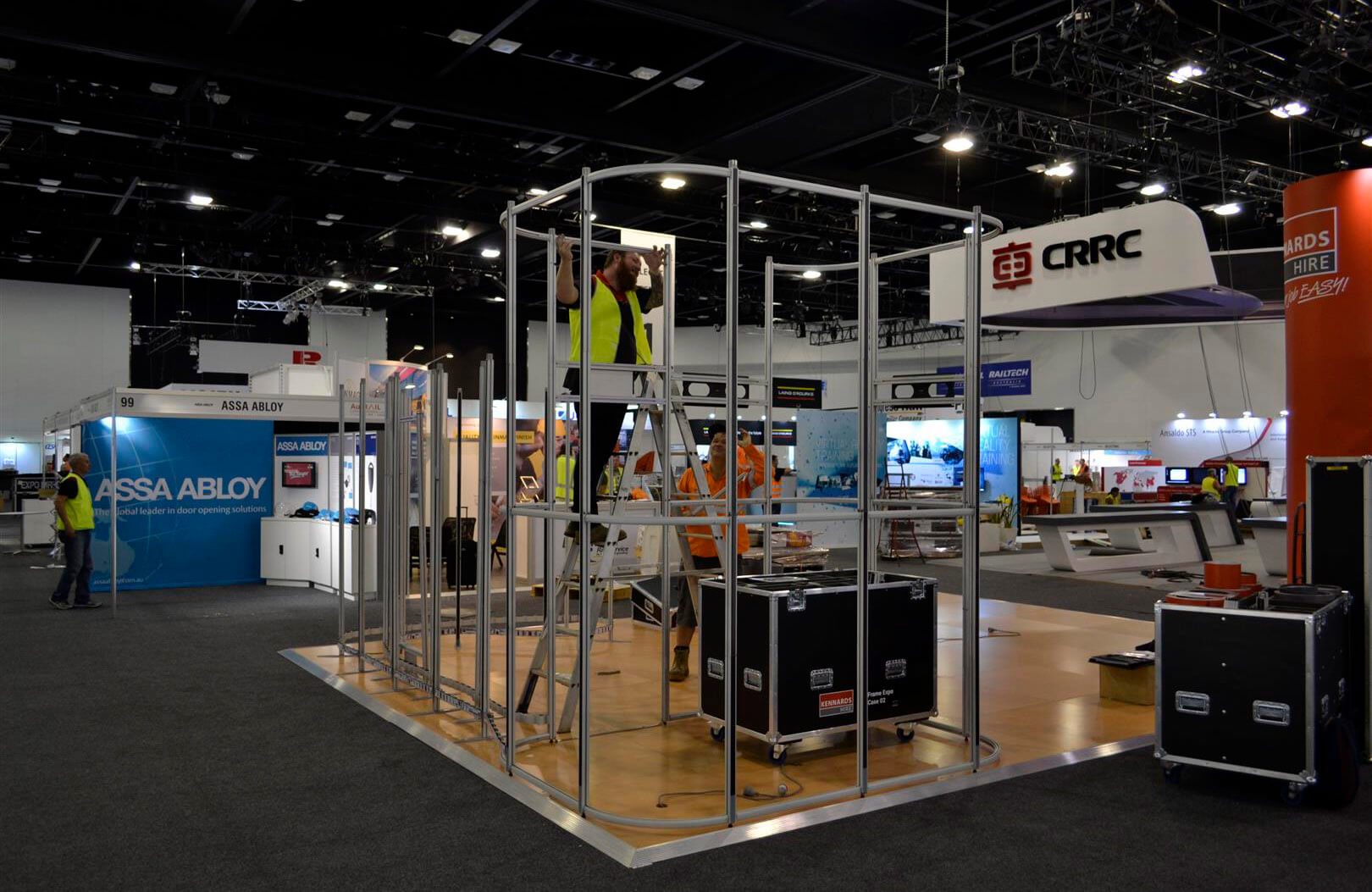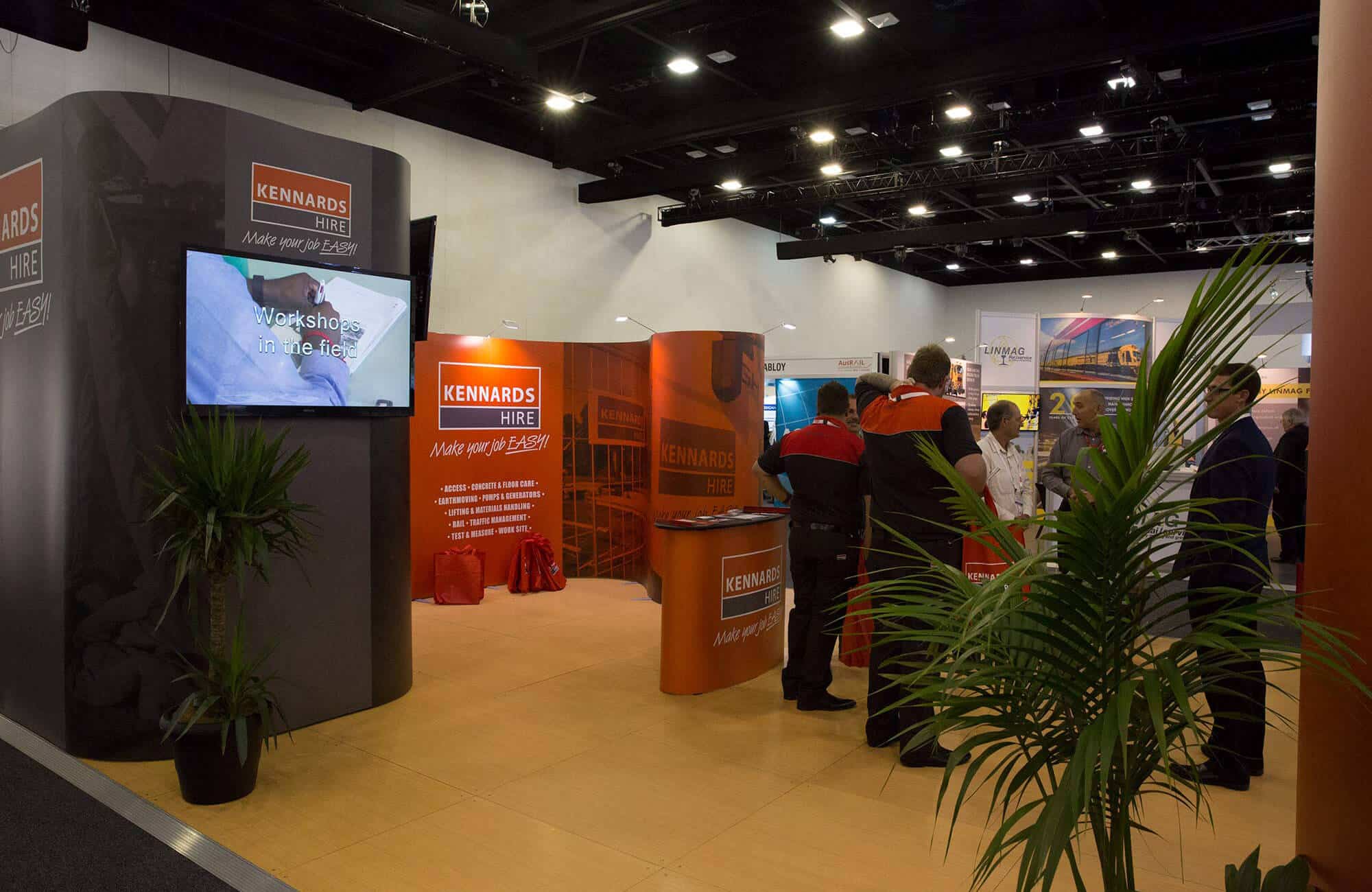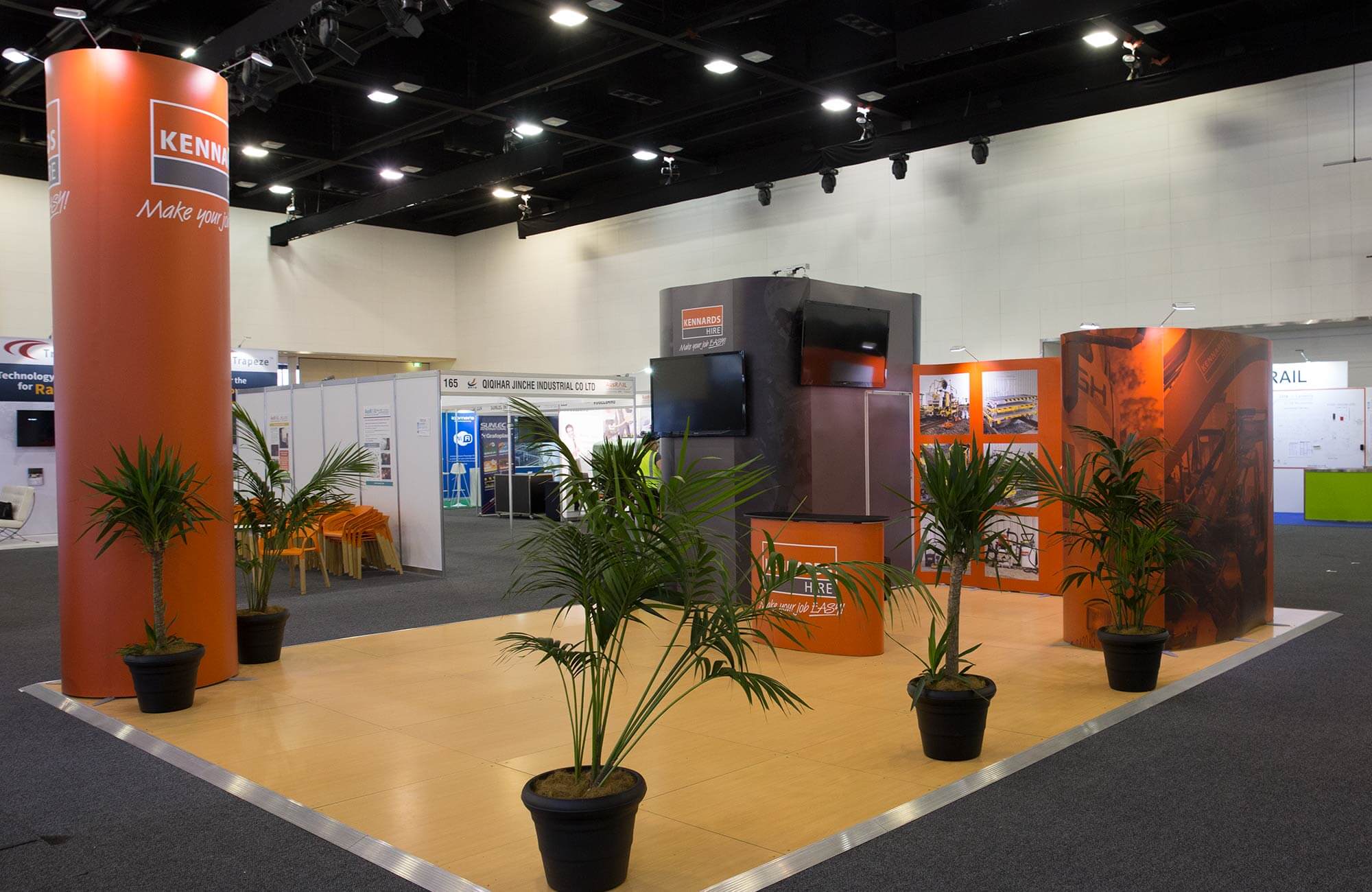 Check out the video below recorded at Ausrail with Alex Eisermann from Kennards.
Quantum Marketing recently enjoyed working with Kennards Hire Group on designing and building a new tradeshow display that will be used for all their internal expos across the country.
Kennards came to us with a good design brief - the display needed to be able to be used across all divisions of the business (7 in total), it needed to be easy to install and be able to carry a consistent brand message. We met all the criteria and were told by Heidi Stevens - Marketing Co-ordinator that none of the other 3 companies that they went to came close to what we could offer in terms of both flexibility and pricing!
The whole display is built on the ISOFrame wave system, giving them total flexibility and the ability to use it in a 3x3 booth a 6x3 booth or any size freestanding display as demonstrated at AUSRail.
"Just in the rail division alone we are saving about $30-$40k per year!"
Alex Eisermann | Kennards Hire
---
Intrim Group - Exhibition Display [ISOframe Wave]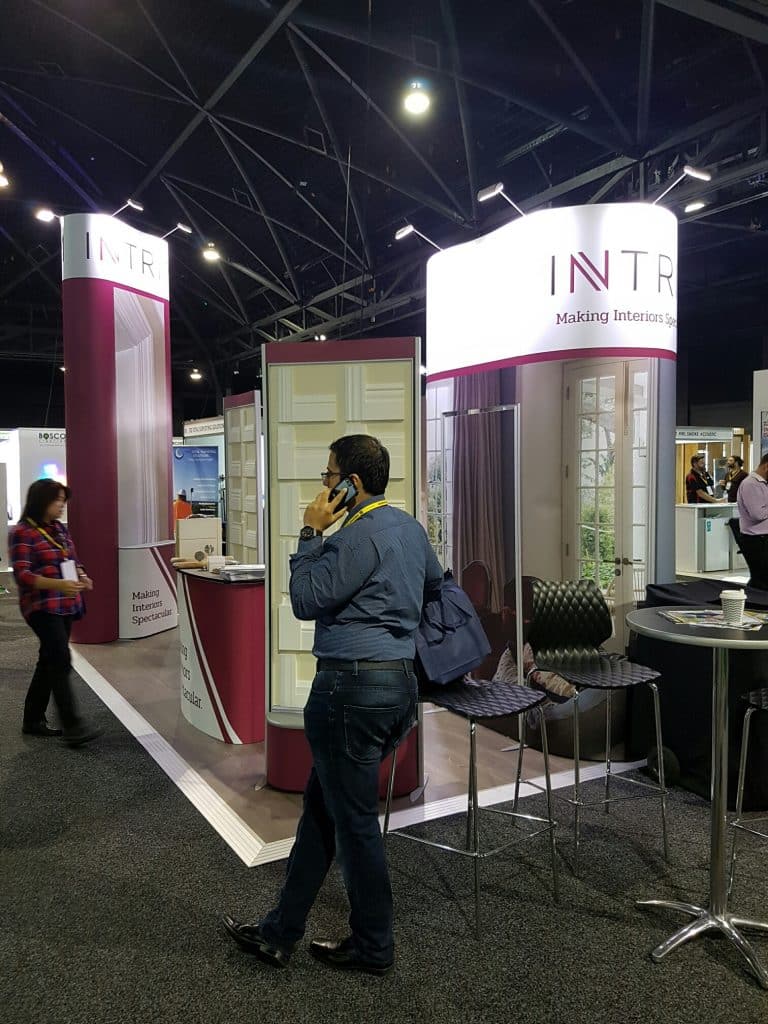 A beautiful display for a quality brand.
The team at Intrim Group were looking for a quality exhibition display system that they could use in multiple locations and configurations yes still look great.
Before they came to Quantum they were using 2 seperate custom made displays - one for a 3x3 set-up and one for a 3x6 booth.
These were getting stored in a warehouse in Sydney by the stand builder who was charging them for storage, shipping to and from the expos as well as the "bump-in/bump-out" (set-up and pull down). This was adding up to around $80k per year including exhibition costs.
After going through their concerns and requirements we were able to give them a display that still gave them the "wow" factor but has saved them a significant amount of money that was able to go straight to their bottom line!
They now have an impressive display that they are able to transport to the expos only the day before. in their own vehicles, set it up with 2 staff in a couple of hours, and use it in a 3x3 3x6 or even trade nights with no booth at all!
A great result and a display that will be used for years to come.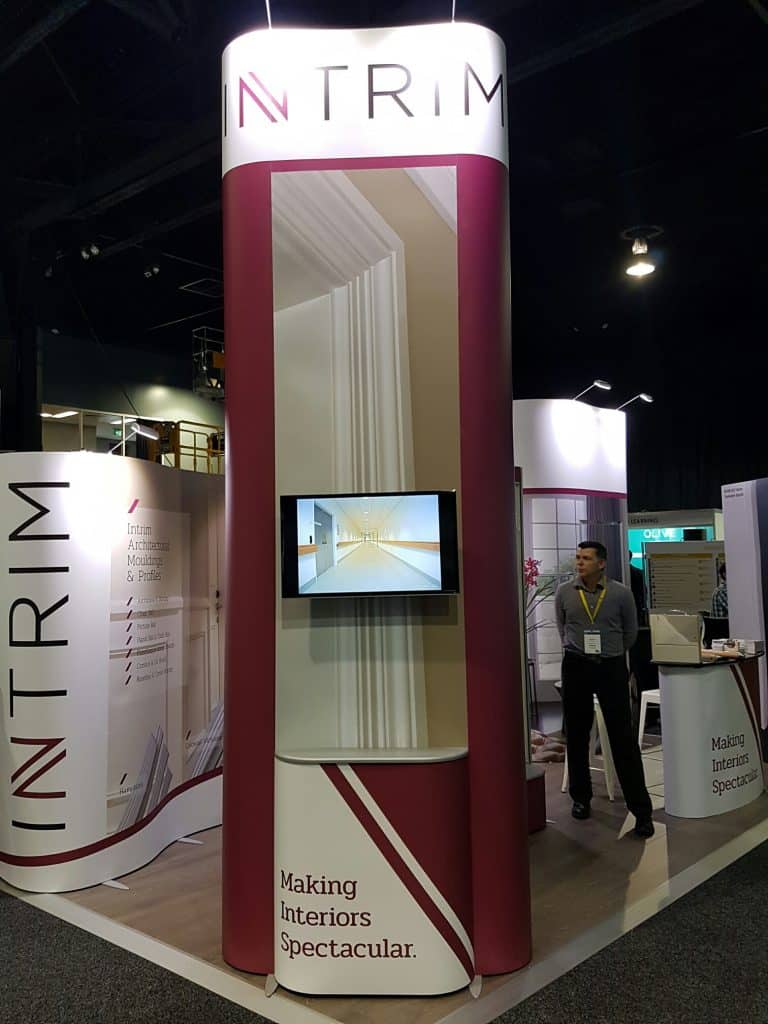 ---
- Custom Promotional Products -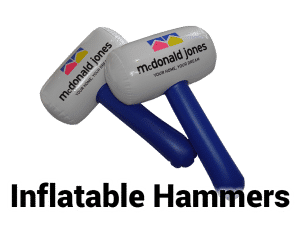 Banging for the kids...!
McDonald Jones Homes were looking for a great way to engage young fans at a NRL football game.
Launching their sponsorship deal with the Newcastle Knights NRL team with a game being played in the McDonald Jones Stadium, they were looking for something that was safe but fun for kids to wave around during the game. Both showing their support for their team, as well as raising brand awareness for the growing home building company.
Quantum Marketing sourced and manufactured these inflatable hammers and delivered on time within budget.
The kids had the most fun whacking each other over the head! But it did the job and everyone was very happy with the results.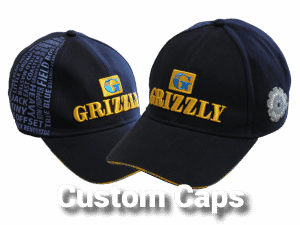 A Cap to Remember.
Grizzly Engineering - a machinery manufacturer in Victoria wanted a cap that clients would expect to pay for in a retail head wear shop.
Quantum Marketing were able to deliver once again - a fully custom designed cap that showed their signature disc on the side, their logo in 3D effect on the front, screen-printed panel on the other side and a buckle strap on the back that had their logo embossed.
With 2000 units on order we had to make sure it was perfect! And it was.
They have had exceptional response from their clients and everyone was extremely impressed with the end result - Great work team!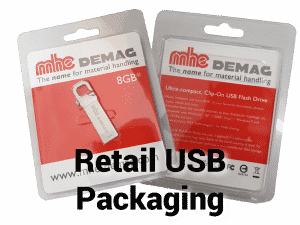 Much more that "just a USB"
International company MHE-Demag had used these USB's before and wanted to up the presentation.
The team at Quantum Marketing designed a custom packaging that even included a barcode and RRP pricing. This instantly created a product that made the recipient stop and look twice before passing it off as "just another USB".
Their sales reps feel proud handing over a product that looks, feel and works like a quality retail USB they would find in any decent technology store.
Cementing the MHE-Demag name into the mind of the receiver. They are remembered for the impression they left more than the actual USB.
Just another example of what can be achieved with our custom merchandise solution.
---
- General Promotional Products -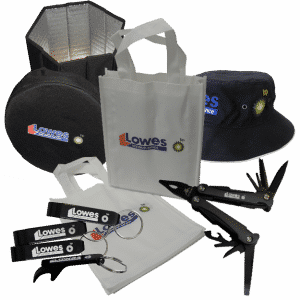 Online Portal and stock holding
Quantum Marketing are proud to have been working closely with the marketing team at Ocwen Energy (A joint venture between BP and Lowes Petroleum) since 2013.
With over 40 fuel depots spread across Eastern Australia, it was a mission for the marketing team to get the promo distributed to each sales team and keep track of expenditure.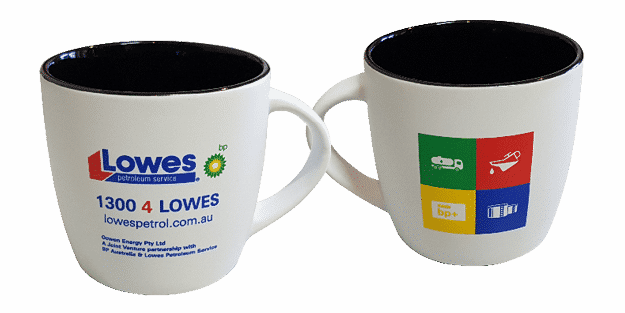 Management could never tell how much promo each store had in stock and costs were increasing with the small orders that were getting placed to keep up with the demand.
To manage this problem, the team at Quantum Marketing developed and manage a custom online portal where stock is now ordered in bulk quantities of over 1000 units at a time and stored in our secure warehouse ready for distribution to each depot.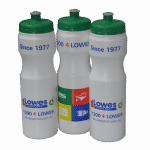 Expenses are now easily traceable and stock levels are updated automatically in the portal. The Marketing team at Ocwen Energy now focus their time on strategies and other important aspects of the company knowing that their merchandise is under control.
Kelley Krause can be contacted via LinkedIn >Click Here< should you wish to ask her directly about her experience.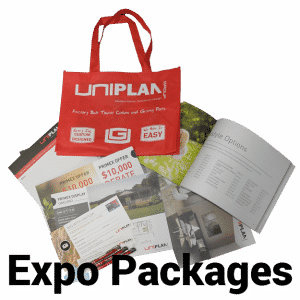 Staff Gifts, Trade show Merchandise and More!
Uniplan Group is a dynamic modular house builder in northern NSW and has always rewarded staff with gifts each year as well as participated in numerous field days throughout the year. Growing from a small team of 5 to over 100 staff in just a few years - their needs have been increasing and are ever changing.
We are proud to have been supplying Uniplan and their sister company Timberline with quality branded merchandise covering every area in which they are utilising the power of promotional.
Quantum have been able to source and decorate a range of different yet usable and innovative products over the years.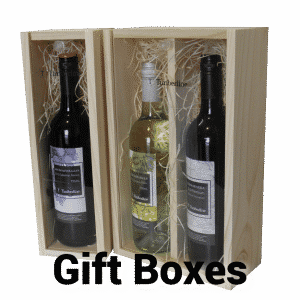 Staff gifts, which have varied from printed wine bottle gift boxes to duffel bags and branded picnic chairs. All the way to expo merchandise, which has included printed flyers, brochures, show bags, pens and more.
It just goes to show you dont have to be boring when it comes to locally sourced and printed promotional!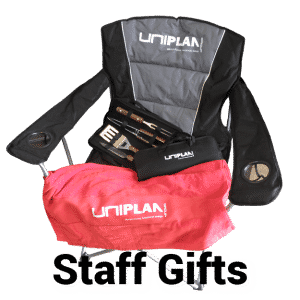 If you are ready to talk about Promotional - Book in a FREE strategy session today!