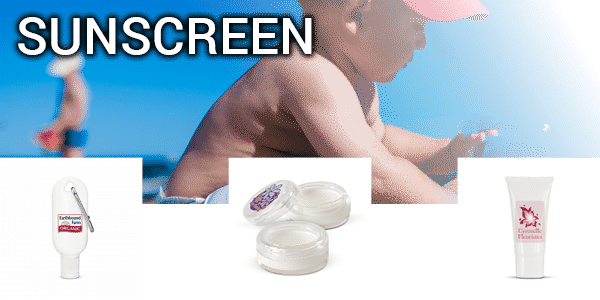 Promotional sunscreen is a must have for any outdoor event. Sunscreen is one of those promotional product ideas that everyone needs. From small branded single-use personal sachets through to larger dispenser packs which will serve the whole team.

Promotional first aid kits are items which nobody will dispose of and which sometime in the future emerge to save the day.
There are first aid kit styles available for all marketing needs at a range of price points. Print your company information and logo, and when an accident or emergency happens your stocks will rise. With plenty of emergency kits to choose from there's something here to suit every marketing need.
Please browse your preferred brand below. The list below each brand indicates there core products. Please contact us on 1800 288 092 and we would be happy to discuss the best options or submit the form below and we will be in touch as soon as we can.
Our product range is constantly under review as we continually work to find new manufacturers of our garments.
---
Three ways you can get in touch with us about your enquiry...
Call us on  1800 288 092 (We answer 95% of calls within 3 rings - try us!)
Email us at quantum.team@qmk.com.au 
Fill out the form below if you can't call or email right now... We will be back in touch within a few hours (Between 6am and 5pm weekdays obviously!)