Premium Custom Knit Sock
Sometimes you want the best – and this is it. Select Terry pads, and the highest quality combed cotton in the world.  Ask for a sample and learn why these are the most comfortable socks on earth.
Description
120 pair minimum with a 6 week standard lead time with stocked yarn colors. Free quality samples available and we can do a spec sample with your design with a deposit.
Made from a proprietary blend of combed terry cotton, micro polyester and spandex that is sewn on terry machines – 144 point needle machines. Sweat wicking and anti-microbial in the footbed. Double elastic, to stay up on your calf.
Decoration Options:
Customise the color of any sock feature
Knit in the logo on calf, top and/or bottom of the foot
Use up to 6 yarn colors per design
Available Yarn Colours: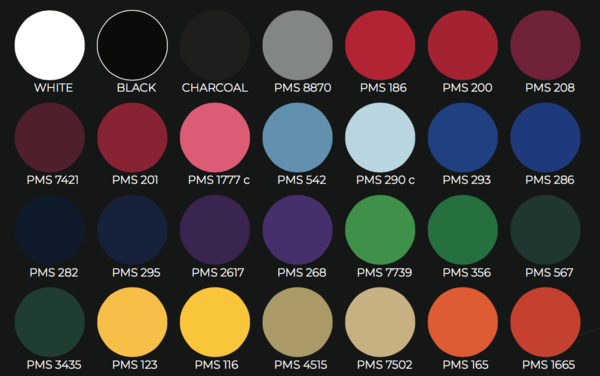 Please fill out the form below if you want to find out more or have any questions you need answered.